Gina Ishikawa
licensed massage therapist in Kailua, Hawaii (Oahu)
since 1998
Gina Ishikawa is a Licensed Massage Therapist (MAT 4868) that has been providing massage services in Kailua, Hawaii (Oahu) since 1998. Her office is located in the heart of Kailua Town in the Kailua Medical Arts Building (MAE 2172) on Uluniu Street.
Born and raised in Hawaii, Gina's style of massage is based in Lomi Lomi, a Hawaiian massage technique. Each massage session is tailored to the individual needs of the client and may incorporate the use of Swedish, Deep Tissue, Trigger Point Therapy, Myofascial Release, Soft Tissue Release, and other modalities in combination with the Lomi Lomi techniques. Aromatherapy and energy techniques may also be included upon request.
Gina enjoys working with expectant mothers and offers Prenatal Massages to those in their second or third trimester. It is suggested that you see your physician for medical approval before receiving a Prenatal Massage.
Gina accepts No-Fault and Workers' Compensation Insurance cases and also offers Corporate Chair Massage for companies and private parties.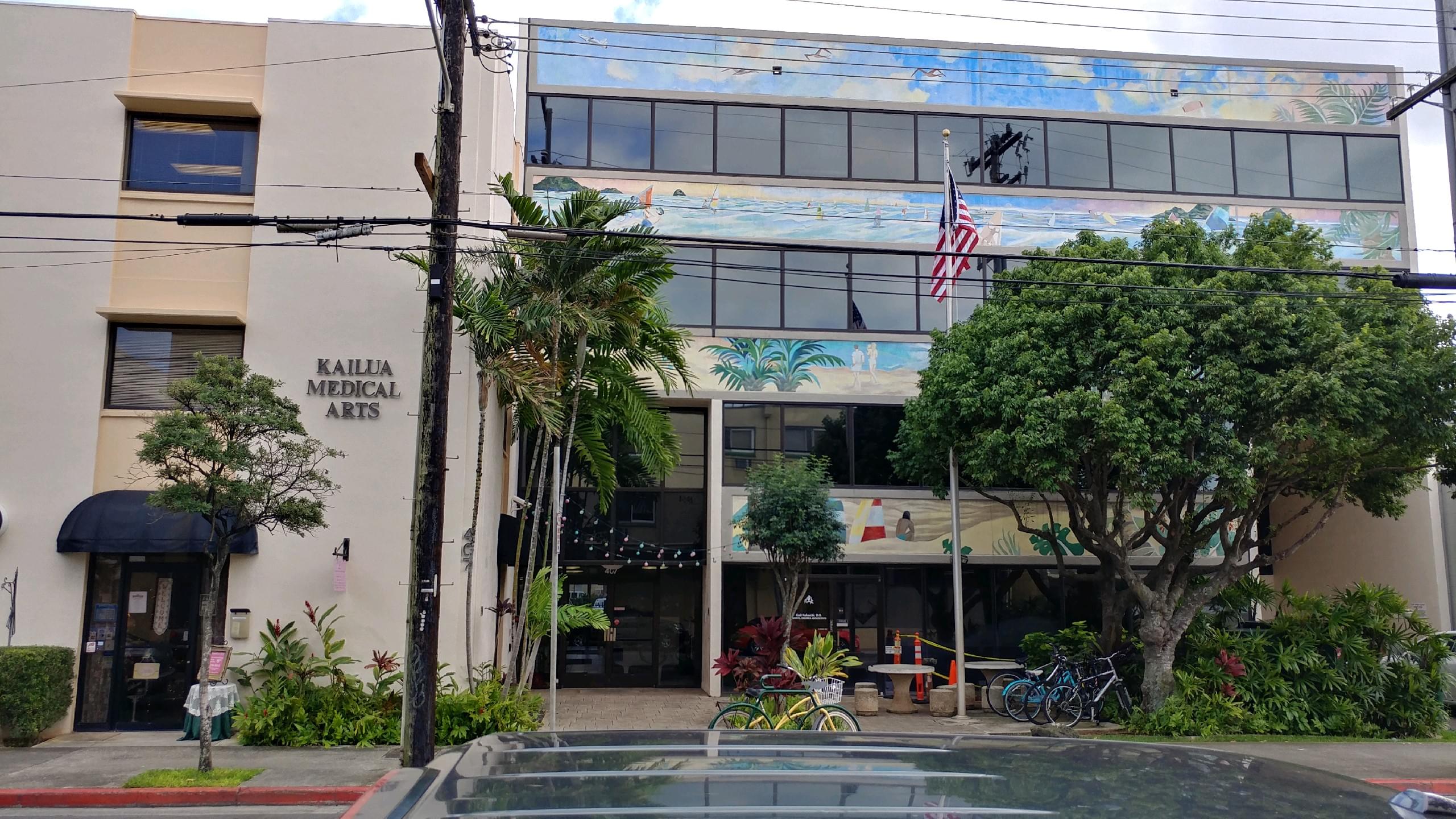 Kailua Medical Arts Building, Kailua, Hawaii on Oahu
Massages are by appointment only.
"...I am very happy to tell you that she is a wonderful massage therapist. Her skill in massage is matched with her warmth, caring and compassion towards her clients. I count her as a true friend..."
"I have been going to Gina for massages for several years. She's fabulous!...I always look forward to massage day! The atmosphere in her massage room is very tranquil and soothing so it's always a pleasure to be there. Gina is easy to schedule with and she is flexible if you have to change an appointment...I have recommended her to others and they have also been very satisfied. I highly recommend her."
"I have been having a massage from Gina once a week for about 13 years...Gina uses a combination of massage and Jin Shin Jyutsu, a type of energy work, to release the tightness in the muscles. Not long after I began to see Gina for massage, I recommended her to several friends who also see her on a regular basis."
"My massage with Gina was WONDERFUL! She attended to my needs and was very professional. I walked out feeling so relaxed!"
"Getting a massage from Gina on a regular basis provides me with the needed relaxation from my busy schedule. Taking the time to do something for myself has released a lot of tension. I recommend getting a massage by Gina as you will be in capable hands!"
Gina Ishikawa
Kailua Medical Arts Bldg
407 Uluniu St. Ste 106
(808) 258-5789

(texting preferred)